Our Services
What do I do with all this stuff I have?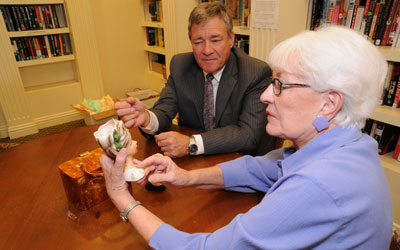 Everyone enjoys being surrounded by objects that bring pleasure to the eye, exemplify a personal taste, and remind us of moments in our lives. That is why you have probably accumulated numerous antiques and family heirlooms; and maybe you even bought some new items over the years that have gained value.
Our belongings give us great satisfaction until the time comes to downsize... to liquidate your stuff to move into a smaller home or senior residence. That process is sometimes overwhelming to seniors causing them to delay their moving decision, when they should proceed because of health and care needs.
The Downsizing Advisory Service can make that whole process easier for you! If you don't know where to start, we can help by referring you to serves that focus on seniors as their main priority. Places such as, Residences, Moving Companies, Real Estate Agents, Geriatric Care Managers, Home Health Care, Attorneys, Charitable Organization and even Haulers to take away the trash.
Call Downsizing Advisory Service at 813-244-4160 or email us today!
Services we offer
Estate Liquidation:

The Downsizing Advisory Service liquidates client's high end antiques, paintings and other valuables at quality auction houses both locally and nationally to assure the maximum return for clients. We also offer ebay® services for unique items we believe will sell better in that venue. We charge 35% for items sold on ebay® or at auction. (The auction house generally gets 20-25%- Downsizing Advisory Service receives the remainder of that 35%.) The client is responsible for all shipping, auction house photo, insurance or catalog fees. The Downsizing Advisory Service never buys anything from our clients

Estate Consulting Services:

The Downsizing Advisory Service provides estate consulting services including verbal valuation of contents, recommendations for liquidation, referral to real estate agents, retirement communities, attorneys, home health or geriatric management services and other related services to meet the needs of the clients. There is a one-time charge of $100 for consulting services.

Estate Sale Services:

Many of the items in estates are not suitable for sale at auctions. If there are enough items remaining we will refer our clients on to honest estate sale professionals who will conduct the estate sale. The estate sale professionals we recommend are prohibited from buying anything from our clients. We do not receive any compensation from the estate sale professionals that we refer to you.

Downsizing or Estate Liquidation Seminars:

The Downsizing Advisory Service provides downsizing or estate liquidation seminars for community groups or retirement communities. The seminars can vary in length from 30 minutes to an hour and a half. There is no charge for the seminars.

Appraisals:

Dale Smrekar, the President of Downsizing Advisory Service is a Certified Personal Property Appraiser. He has been providing written estate inventory appraisal for attorneys for the past 13 years. His appraisals have been accepted by courts throughout the west coast of Florida, insurance companies and the I.R.S. He provides appraisals for estate inventories, guardianship inventories, estate distribution, insurance purposes, I.R.S. requirements, bankruptcy, and divorce. His hourly charge for written appraisals includes time spent at the site, research and completion of the typed appraisal report. Excessive travel time will be charged according to his hourly rate charge. He also is available as an expert witness on antique valuations.
Consultation Fee: $100.00
Remember: Downsizing Advisory Service never buys your valuables or antiques!
We are simply a liquidation service whose goal is to return as much money as possible back to our clients.